CANADA – Marley, who was once a stray, no-name Jamaican cat – is now a Canadian citizen, having been adopted by a tourist.
Barbara Adhiya discovered the black feline on the grounds of a resort while vacationing on the island earlier this year and spent more than $100,000 getting it on a flight back to Canada with her.
"I was at Moon Palace Ocho Rios for my cousin's wedding. Marley was on the grounds, scrounging for scraps around people, and even children. He was not even acting out or scratching, considering the pain he must have been in," she explained
Adhiya stated she first gave the cat the name of Peeta, which is really "Peter with a Jamaican accent". However, the cat's name was changed later on to Marley, in honour of reggae icon Bob Marley, "because it suited him more".
The young lady, who does not have any children of her own, stating that "I wouldn't adopt a child, as it's beyond my means", said that having seen the injured cat, all she wanted to do was make him comfortable.
"I didn't have intentions at that time to bring him to Canada. Just to get him treatment. I thought he was such a sweet, well-behaved cat, that to leave him would only be a slow death over time," she stated.
The cat lover explained that the feline was injured and suffering from an infection. Since the local animal-rescue shelter was overloaded, Adhiya decided to take the cat back home to Canada.
"He deserves a good life. He connects well with people, and would make a wonderful furry companion and addition to a family," she shared, in a recent appeal for money for him on the GoFundMe platform.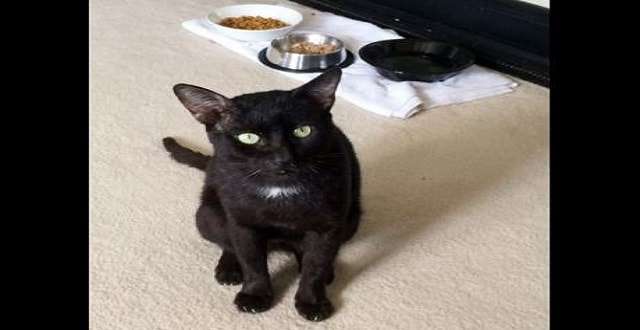 She went on to explain, "He got a cold when he arrived. Then from stress, he had some inflamed urethra issues. After vet care here in Toronto, he has really come along. He's been here over a month now and only the past few days has begun exploring the rest of my house."
She went on to say, "He's a loving, super affectionate, talky boy who really wants to play with my other cats who, so far, are keeping their distance. I think he will be a great pet for someone. He is very sweet and learning so much."
Adhiya raised CAD$248 or approximately J$24,028 on GoFundMe to help Marley. However, that proved to be a bit insufficient to give the cat medical care and to get him on the flight to Canada.
She told THE WEEKEND STAR that she spent CAD$560 (approximately J$54,000) for treatment and also for the boarding for the cat, and US$480 (approximately J$60,706) on airfare and sorting out paper works.
The animal lover works with the news agency Reuters and spends much of her spare time volunteering with the Society for the Prevention of Cruelty to Animals in Canada.
She explained she has travelled to India to volunteer with an elephant-rescue group "to whom I donate monthly.
"I have adopted two baby elephants with the Kenyan group David Sheldrick Wildlife Trust," she concluded.