Mothers should be willing to do whatever it takes to keep their babies safe. This is the story of Gemma and her kitten, Aggie.
Gemma was just wandering around the streets of Toronto, Canada. That's when a kind family noticed that she was both hungry and pregnant. The stray, calico was in desperate need to desperate help, approached the family and begged to be let into their home.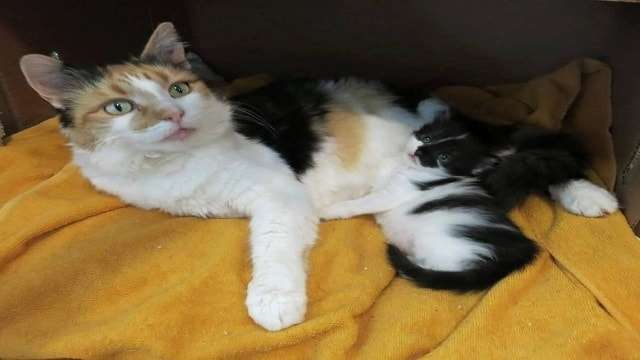 Who could say no to this face?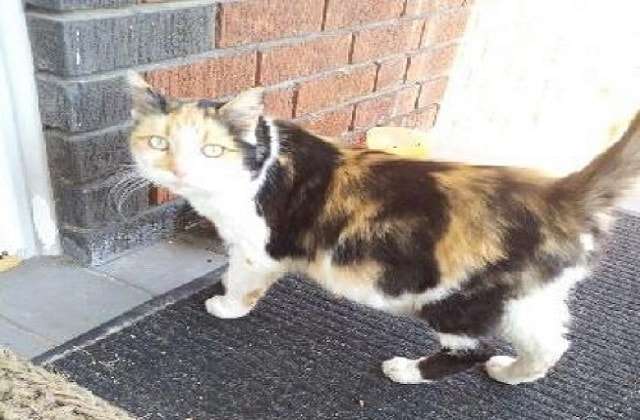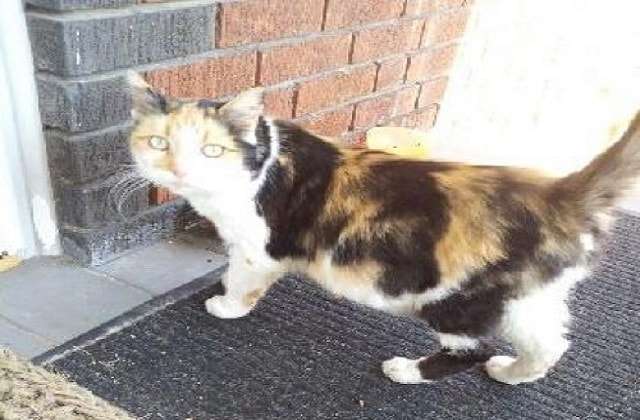 She only gave birth to a single kitten.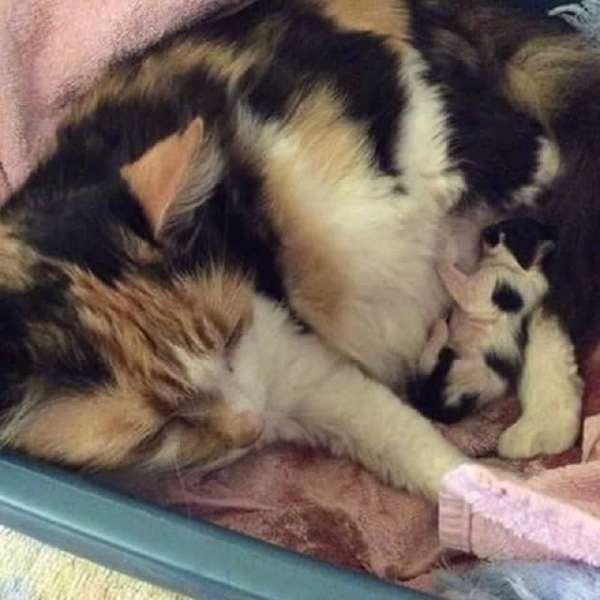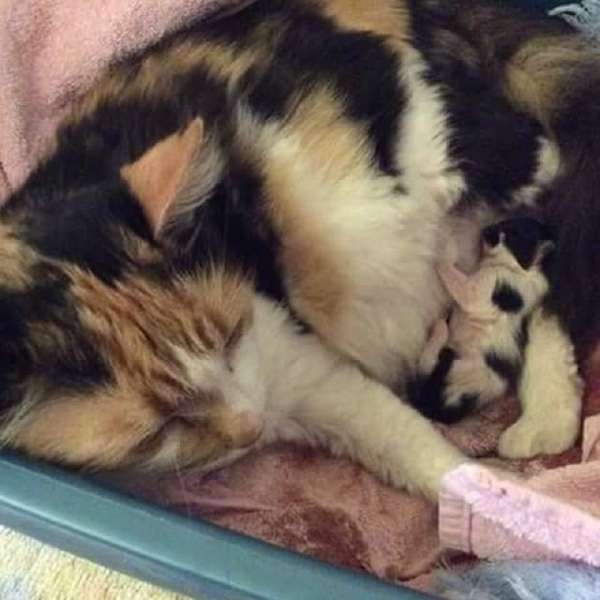 The family was completely prepared to find foster homes for Gemma's litter, however, since there was only one newborn, Gemma was in charge of taking care of her baby.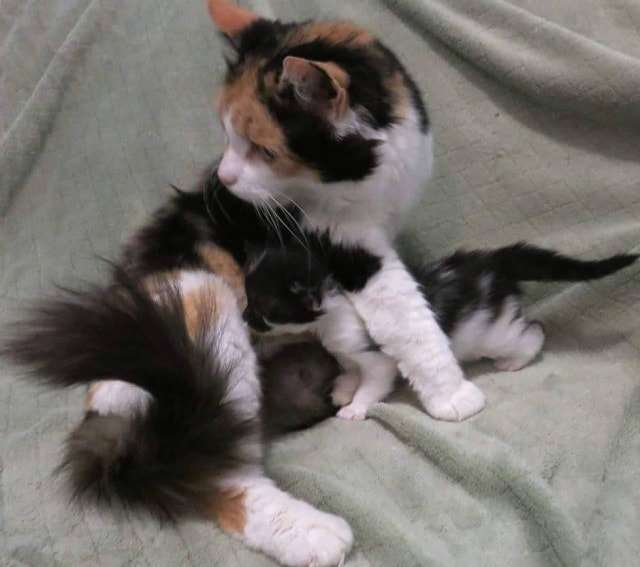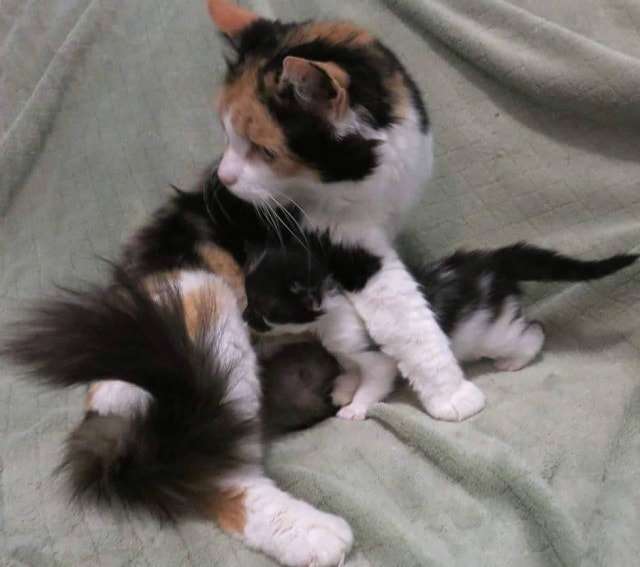 Having this just one kitten kicked Gemma's maternal instincts into high gear and she became extremely protective and never lets her baby out of sight!
The human family also made certain to help out and give the new kitten a friend to play with. Lillian Szilagy, who is a friend of the foster family, says that "Baby Aggie treats her stuffie as a sibling and brings him everywhere."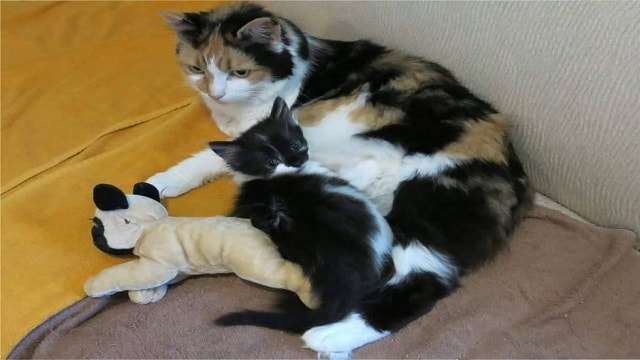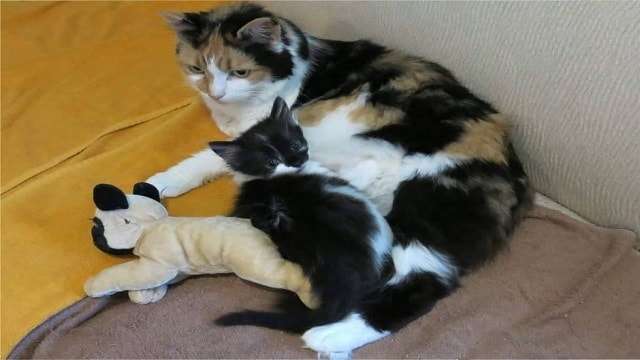 They make the most adorable mother-daughter pair! Gemma calmly looks after her child, who is just a little ball of playful energy!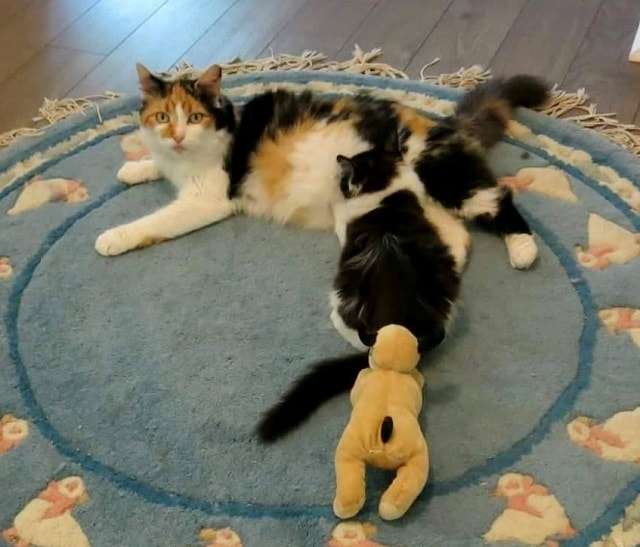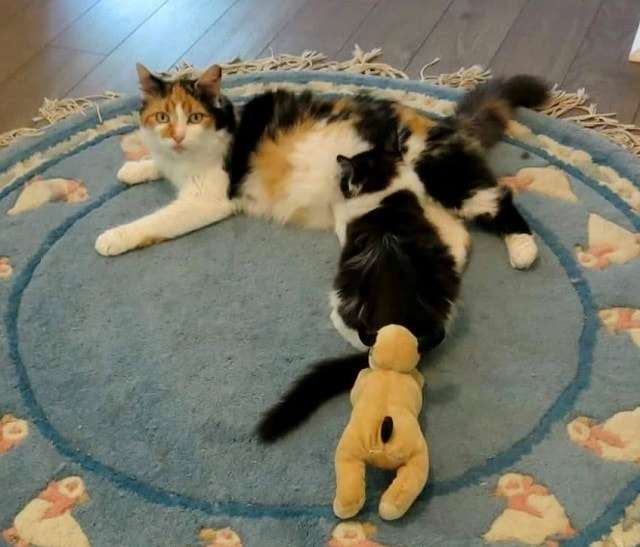 Baby Aggie is just about 3 months old now.
The wonderful family that took the feline family is unable to keep them forever, so Gemma and Aggie are still searching for a permanent home to call their own.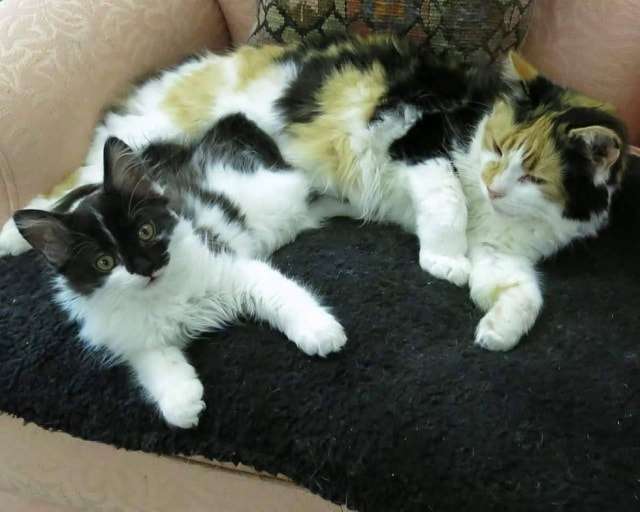 If you are a Toronto resident and are interested in adopting these two cats, or other cute rescue cats in need, you can contact the foster shelter Gizmo's Hotel.