A Tough Start for Wally
Wally, a two-month-old kitten, was found severely injured, likely due to a car impact. Luckily, he was brought to Baby Kitten Rescue, giving him a second shot at life.
Wally's Resilience: Embracing Life on Three Legs
Despite his rough start, Wally was always a sweet and gentle boy, according to Caroline Grace, founder of Baby Kitten Rescue. Unfortunately, his injured leg lost all nerve function, requiring amputation. But after surgery, Wally started thriving as a three-legged kitten, feeling immediate relief from not having to drag his injured limb.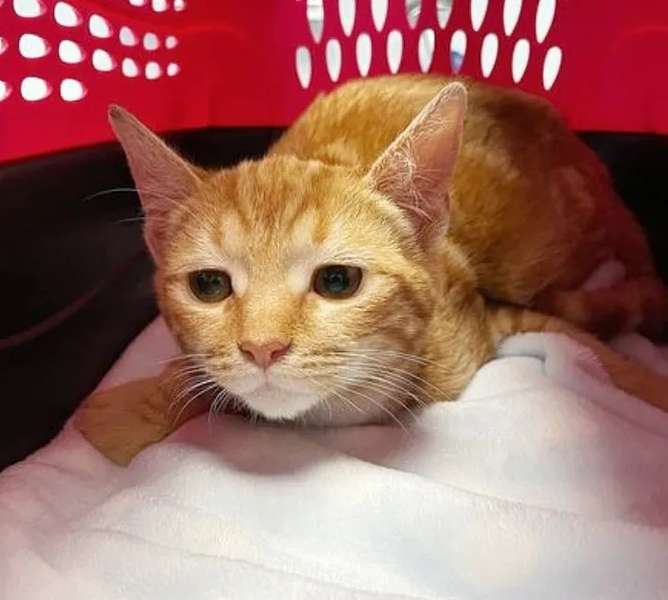 The Healing Process: Wally's Progress
After surgery, Wally wore a sweater to protect his incision, healing while blissfully rolling around the floor. Two weeks later, he was ready to explore and play, even meeting the resident cat, Chester. As he navigated around the house, Wally's confidence grew, and he soon made friends with another former foster kitten, Otter.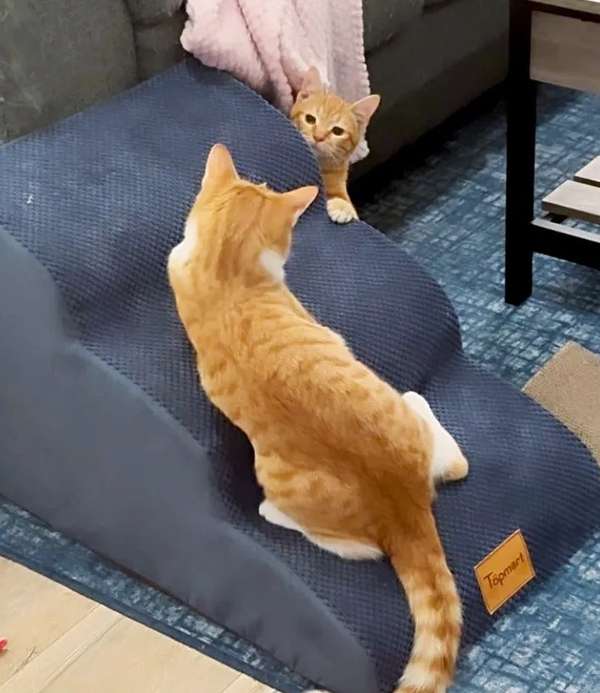 The Search for a Forever Home: Wally's New Family
Once Wally fully recovered, Caroline started the search for a perfect home – a quiet, stable place with a family who would give him time, patience, and love. Ideally, this home would also have a feline companion to boost his confidence.
A week later, a couple, Beth and John, journeyed from Las Vegas to Los Angeles to meet Wally. They spent over two hours with him, patiently gaining his trust. By the end of their meeting, Wally was purring in their laps, signaling that he had found his forever family.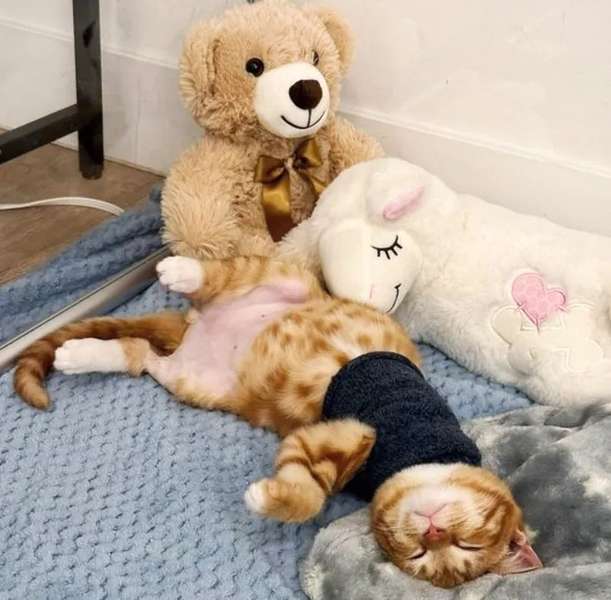 A Happy Ending: Wally's New Life
Beth and John, along with their two feline companions, one of which is also a tripod, welcomed Wally into their family. They committed to providing him with all the love and care he deserves. Caroline expressed her joy, saying, "I'm so happy Wally gets to live his best life, full of safety, joy, and love." Wally's story is a testament to the power of patience, love, and second chances.