UNITED KINGDOM – An unusual litter of kittens was recently born at Llandogo with fever coat, where one of the residents had kindly taken in a stray black cat.
Though she was very fond of this stray, who she named Georgie, the lady was able to keep her as she did not get on with her own cat.
Forest of Dean Cats Protection were soon called in and, just two days before someone was due to collect Georgie, she gave birth to a litter of six kittens in the middle of the kitchen floor.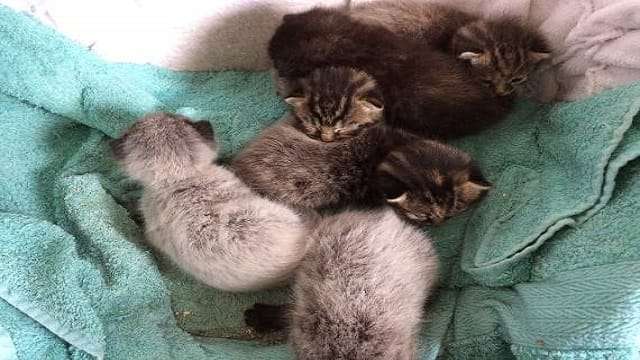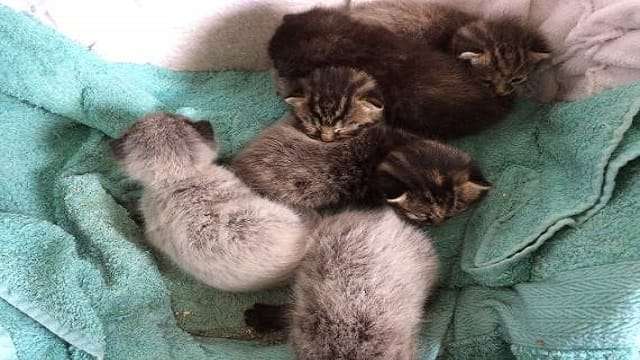 These kittens were born with a very unusual overcoat of white/grey fur over their true colors. Four of them only had this on their hips and back legs, but two were completely covered in this fur with their little black ears sticking out.
Gradually, over the next weeks, the overcoats disappeared and revealed two black kittens, three torties and one tabby.
This kind of overcoat had never been seen before on a litter of kittens, so Sara Ford, Forest of Dean Cats Protection co-ordinator, consulted Maggie Roberts, who is the head vet at Cats Protection HQ in Sussex.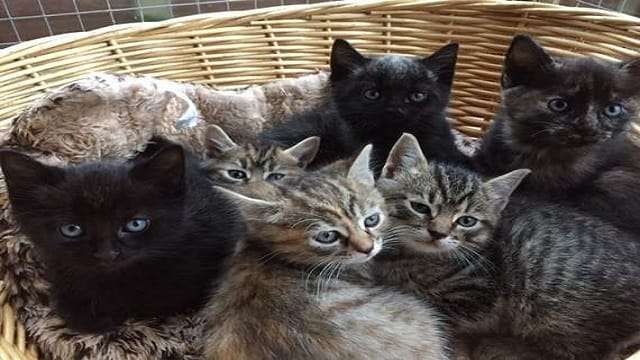 Maggie and her colleagues had never before seen disappearing overcoats on kittens before, but they did some research and found a phenomenon called 'fever coat', which can develop when the mother has had a fever during pregnancy or through stress, which might be the answer as Georgie was a stray.
Black kittens are always more affected than others, as proved to be the case in this litter.
All of the kittens and their mother have now been re-homed and doing well.