A very fluffy cat in London seems to have found his purr-pose in life!
This is the story of Arthur the cat who, for the record, is not a stray cat at all. He already has his loving forever home!
That being said, what he chooses to do in his spare "outdoor time" is one of the most remarkable things you will ever read about!
He simply "shows up" at a local hospital there and spends time with the patients as they are waiting to be seen by their doctor(s)!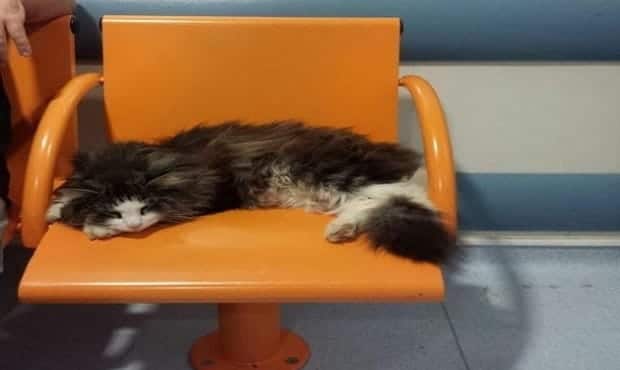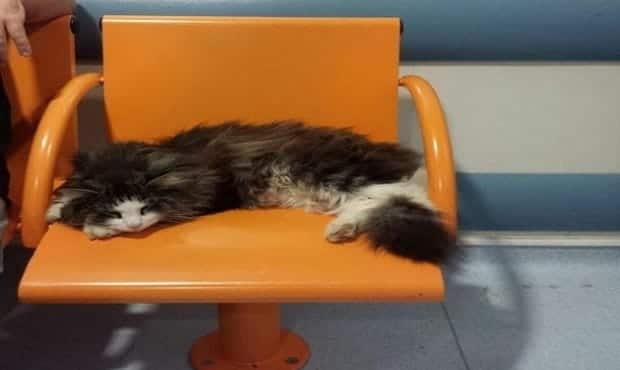 One day in the emergency room at the Whipps Cross Hospital, the cat showed and attached himself to a couple for hours as they waited their for medical assistance.
"We found out afterwards that the cat's name is Arthur, although Sophie, my fiancé named him Mr Fuzzy whilst we were there," reddit user DrKrepz told Love Meow, who were the first to break this story.
"The cat was healthy, very clearly well fed and clean. He was so docile and just wanted cuddles and I was more than happy to oblige. All the other patients were more than happy to have him there too," Sophie Ricman said.
Arthur ended up napping on Sophie's lap for almost the entire time she was there.
"I was happy to wait around while I had the kitty keeping me company," Sophie told Love Meow.
Turns out, this sweetheart of a cat has many friends at this particular hospital and has spend time with many of the patients who have been through its doors.
Angels truly are among us. This particular angel has four legs, a tail and is quite fluffy!
Photo credits: Sophie Richman │ Source