Her photo went absolutely viral all over the internet, a symbol of the sickening Yulin festival in China where thousands of cats and dogs are slaughtered and then eaten every year.
This little white cat knew damn well she faced certain death at the slaughterhouse and was desperately trying to escape her fate.
By some miracle from above, Humane Society International, one of the biggest organisations active in the fight against cat and dog consumption in Asia, managed to save the cat's life. Huru was just one of the lucky animals rescued at the very last minute by the volunteers and then sent to the Washington Animal Rescue League shelter in the US.
This beauty of a cat made it out alive and is thriving at the rescue shelter, the organisation confirms on their Facebook page:
"What a difference a few weeks have made for this cat. Huru was destined for a tragic end at the Yulin Dog and Cat Meat Festival in China. Today, Huru has found a new life in the caring arms of the Washington Animal Rescue League".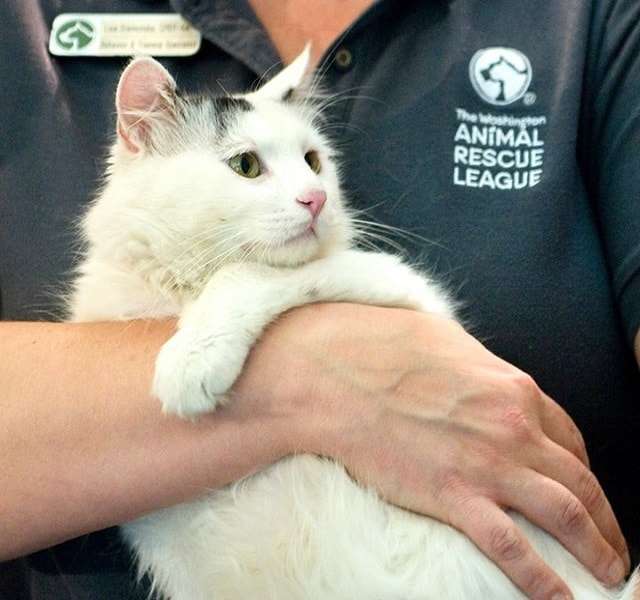 Huru and another cat were both rescued by the Humane Society International will be looked after at the rescue centre for a little while. Once they are used to their new environment and new life at the Washington Animal Rescue League, they will then both be put up for adoption.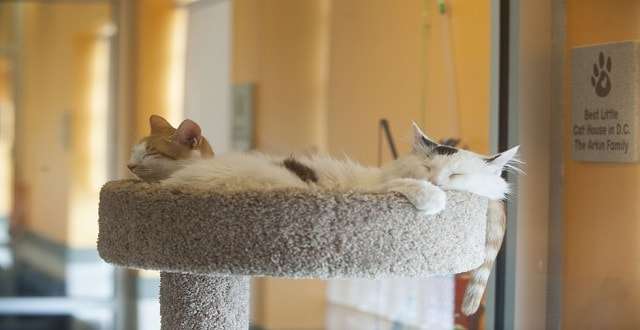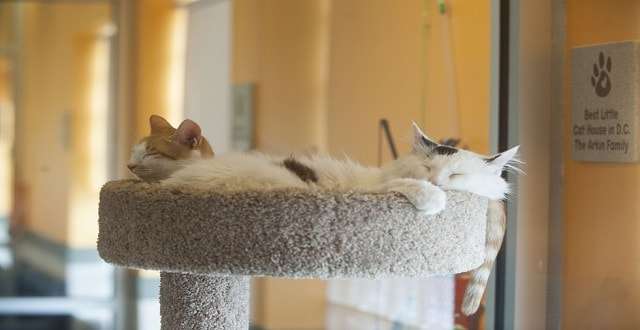 It may have taken some time, but these two felines will finally get the life they and all other cats always deserve, with a loving forever family.
You, too, can help join the fight to put and end to these horrifying festivals by signing the petition.