COLORADO – Attention all brides and grooms to be: you need to completely scrap your Pinterest and start from scratch. If your wedding doesn't feature some cute rescue kittens, you're missing a trick.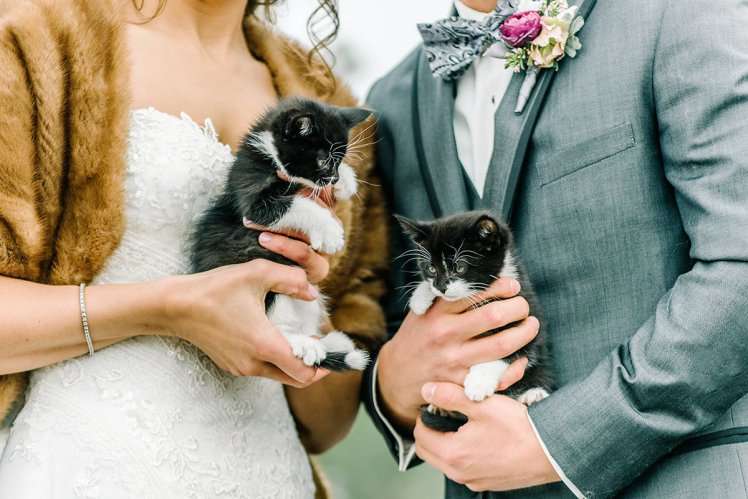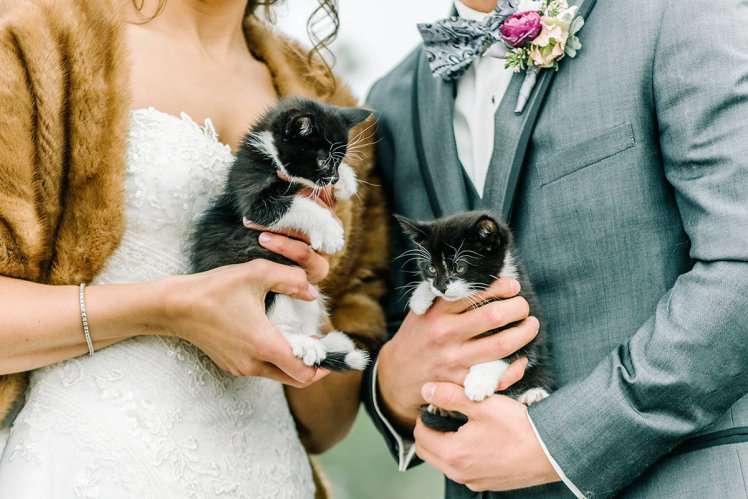 Learn from Michele Bansboll and Nick Anderson, who are a couple that celebrated their love of each other and their shared love of cats with a fully kitten-ed out wedding.
Michele and Nick met back in 2011 at a veterinary school, completely fell in love, and adopted two rescue cats named Bam-Bam and Wiggles.
The couple became veterinarians and alongside spending their time looking after animals at work and hanging out with their pets, they also donate time to rescue animals at Colorado animal rescue centre, Divine Feline.
What we're trying to say is that they really, really love cats. We need to make that clear.
So when the time arrived for the couple's wedding day, of course, cats were indeed going to be involved.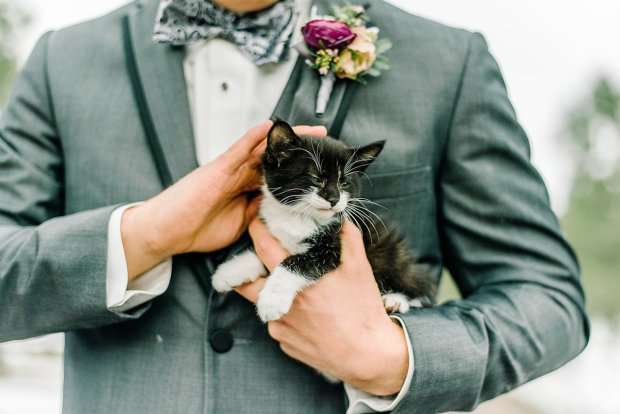 Michele and Nick borrowed two kittens from Divine Feline for the big day, called Jeeves and Houdini, to bring joy to all of their guests while also raising awareness for the rescue centre.
The couple surprised their bridal party by bringing out the kittens just as the photographer, Autumn Cutaia, snapped the couple's portraits.
Both of the kittens will be available for adoption soon, however, we imagine that one of the guests at the party will probably snap them up. How could you possibly see two tiny kittens at a wedding and not adopt them?
'Everyone in the bridal party was freezing since we had been standing outside without jackets for a while and we told them all to wait for one more surprise and then we brought out the kittens,' Michele said to The Huffington Post.
'I think everyone's voice jumped up an octave when they saw the cuteness overload and no one cared about being cold anymore.
'One of the groomsmen was even reluctant to go back inside when we were done with group photos because he wanted to hold them!'
Alongside real-live kittens, the couple made absolutely sure to express the adoration of animals in the form of a cat-themed wedding cake, cat-printed shoes, and tables named after different animals.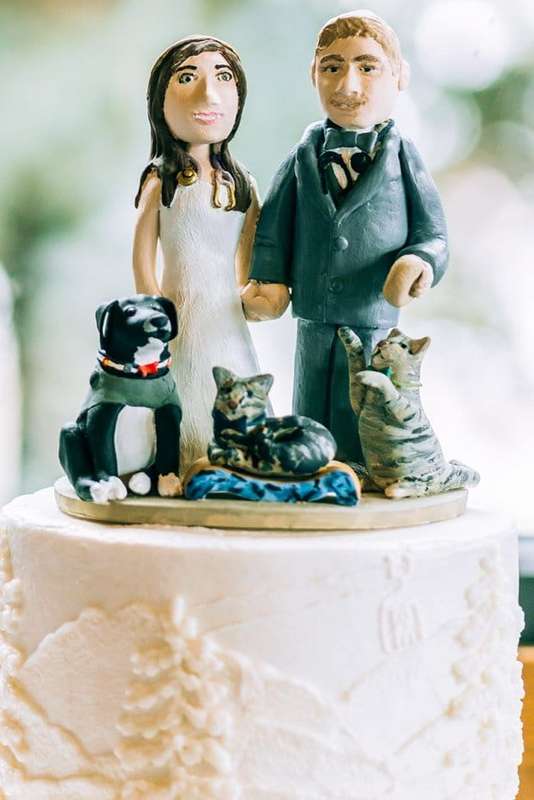 What a marvelous couple!
Picture: Autumn Cutaia Photography │ Via: metro.co.uk