UNITED KINGDOM – Aren't cats just amazing!
An extremely pregnant cat was dumped in a plastic box and abandoned.
Staff-members at Abivale Veterinary Group in Abingdon were shocked to find the cat meowing incessantly on their doorstep in 'atrocious' conditions.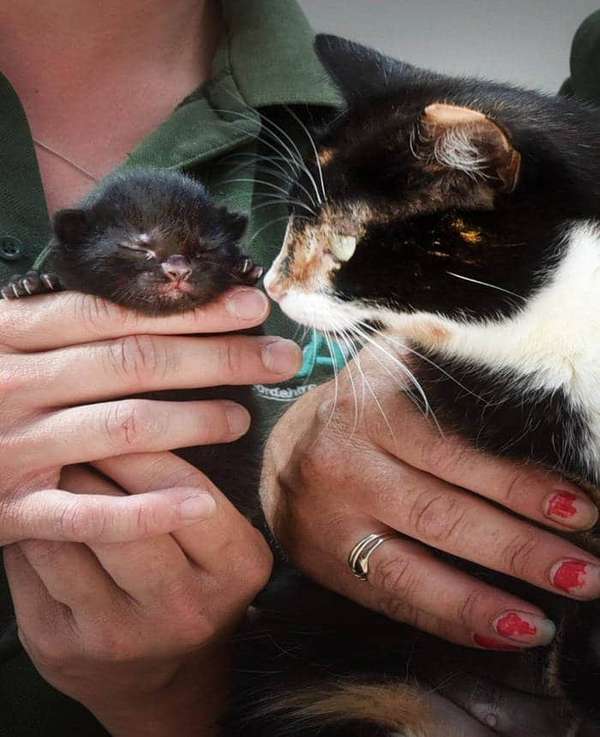 She had been abandoned outside the cattery in a taped-up box with a few air holes, and the ordeal caused her to loose two of her three kittens.
The vet's client care manager Lowri David stated: "It was awful. This poor cat only just about fit in the box. She was in her own faeces and urine.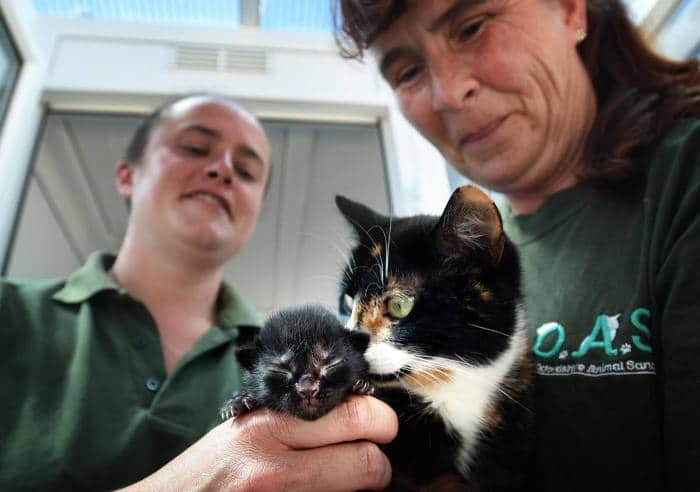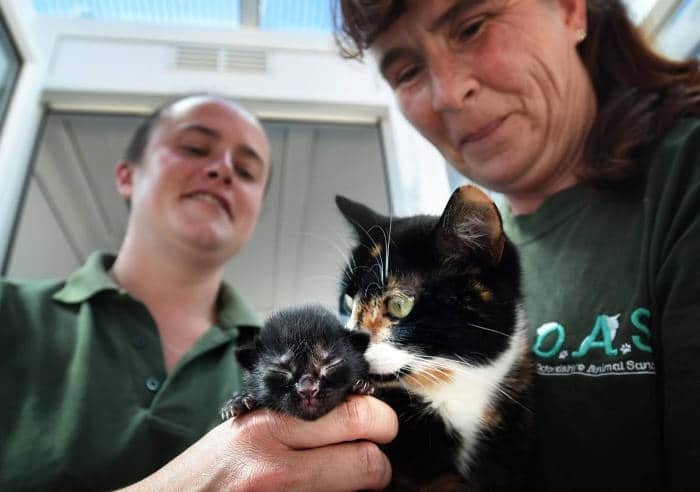 "It obviously would have been atrocious for any cat but to be that heavily pregnant would have been extremely distressful.
"We did notice a couple of days before a cardboard box was left outside and whatever was inside had eaten through the box and escaped.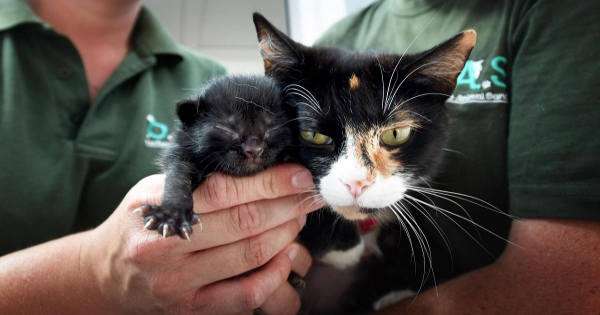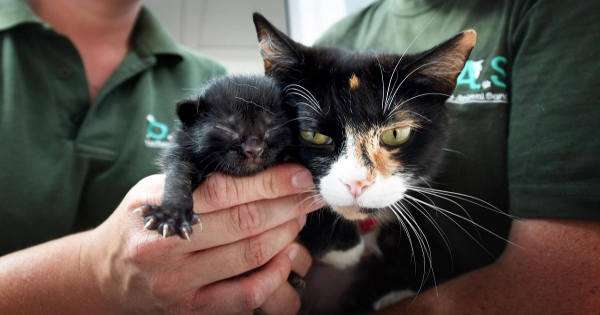 "We think it's the same cat – she must have gone home and that's why they brought her back."
Oxfordshire Animal Sanctuary decided to take the cat in after she was found last Thursday morning, and helped her to have her litter.
Laura O'Malley, who is senior assistant for cats and rabbits at the centre in Stadhampton, stated:
"There were a few complications, obviously with the stress she went through."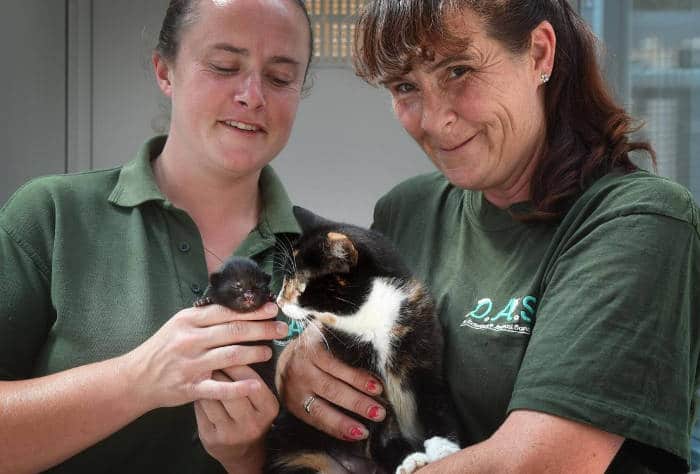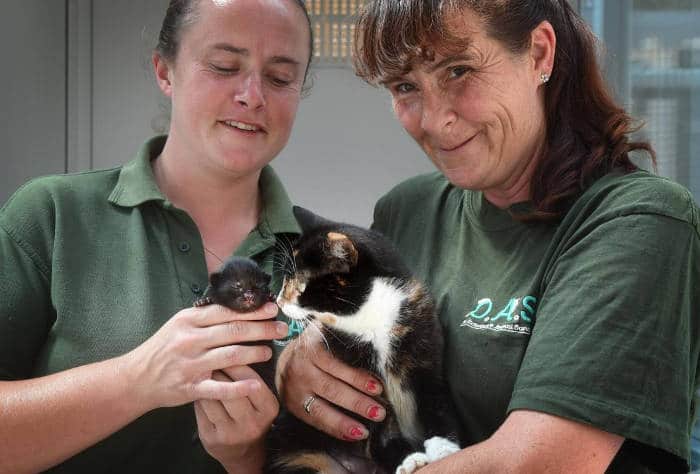 They named the domestic short-haired cat Abi, after the staff-members who initially rescued her.
Her kitten is now named Dillion.
She stressed there certainly are always options for people struggling to look after or pay for pets.