MASSACHUSETTS – Burned-out cars and partially-destroyed buildings made up the terrible scene of devastation that awaited residents Sunday after a massive 10-alarm fire tore through a Berkshire Street neighborhood the day before.
By very early Sunday morning, the devastation was shocking: charred and blackened homes lining the street. In upwards of 100 people are homeless as a result of the fire.
Thankfully, nobody at all was harmed in the fires.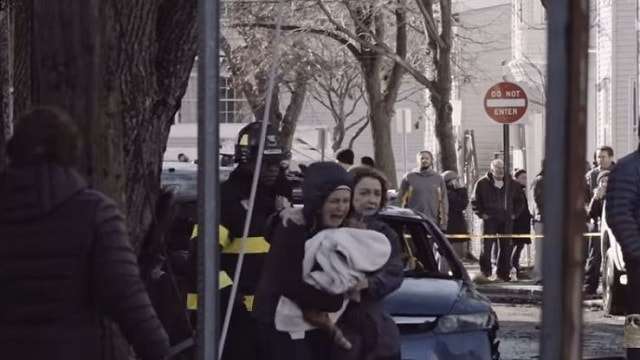 At one point, a devastated woman found out her home had been destroyed in the flames and believed that her cats likely didn't survive.
However, as all cat lovers know, kitties have a handful of lives, and as it turned out, her furries probably used one or two of them up!
This was her reaction when she got her first cat handed to her, safe and sound, by a firefighter.
Her other cat, who is a small black tabby, was also recovered and deemed healthy.
She lost just about everything, but not her furry family members.
The truth was, she didn't even care about her house being gone, she just was happy her kitties were OK.
Watch the incredible reaction in the video below!
Cambridge Deputy Fire Chief Tom Cahill went on to explain that many residents reported their pets missing in the wake of the destruction.
"Up to this point, every pet that's been missing, we've been able to recover, fortunately," stated Cahill.
The city has also begun a relief fund for the victims. People can donate to the fund at Cambridgema.gov/firefund.