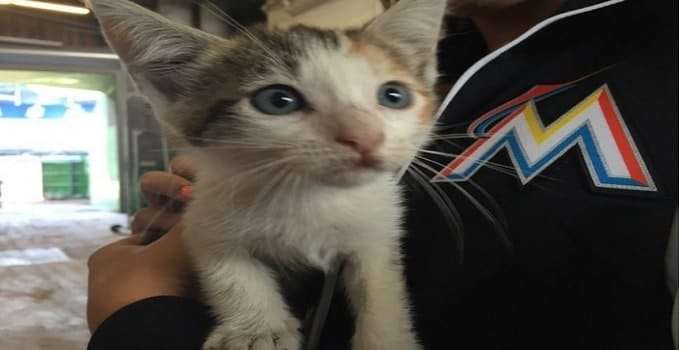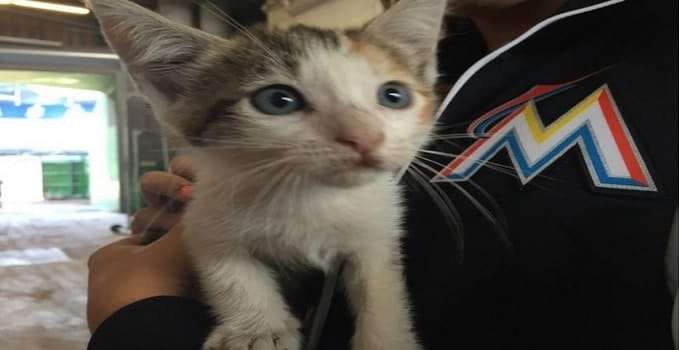 MIAMI, FLORIDA – A kitten certainly did get a taste of what it's like to be a fish after going for a swim in a sewer at Marlins Park.
Workers heard the little cat's frnatic meows on Thursday morning which were coming from the gutter outside a gate near center field. In order to pull the kitten out successfully, a manhole cover had to be removed so someone could climb inside.
After the kitten was cleaned up and calmed down, she was then taken to a veterinarian. The young calico is about five weeks old and in very good health. She is being cared for by a Marlins employee until she is able to find a forever home.