ENGLAND – A shocked family discovered a litter of newborn kittens along with their mum in their tumble dryer.
The stray cat and her four kittens, three girls and one boy, were discovered in the broken-down dryer in the outhouse of their home in Croxteth, Liverpool.The feline family is currently being looked after by charity Rescue Me.Charity trustee Heather Prescott stated: "There was a load of washing in the dryer so I think it must have been the warmest place for the cat to give birth in.
"The people who found her said they had noticed her a few days before and could see she was pregnant but then she disappeared."Thankfully the dryer was broken so there was no risk to them. I think it was a bit of a shock when the owners found them in there!"The homeowners looked after the cats for just about two weeks while trying to find them new homes and eventually contacted Rescue Me.
Heather stated: "They were moving house so had to find them new homes but because we are a relatively new charity they hadn't heard of us before.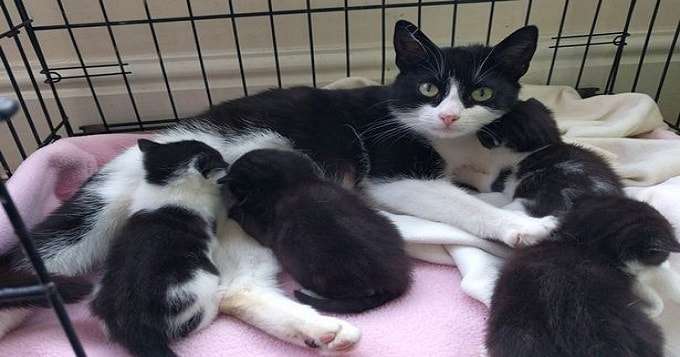 "We were their last resort really. We went to pick the cats up as the moving van was taking the furniture away."
The kittens and their mother, who is thought to be somewhere between 10 and 12 months old, will now go to a foster home until they are ready to be rehomed when they are seven to eight weeks old.
However, they have still yet to be named and Heather stated they are trying to think of suitable names beginning with the letter T – as all the litters they rescue are named alphabetically.
She concluded: "Tumble is an obvious choice for the boy! They are in really good health and the mum has done really well."