TAIWAN – Taiwan has officially outlawed the consumption of dog and cat meat, as the island's legislature on Tuesday passed a landmark amendment to its animal protection laws – that is according to island's official Central News Agency (CNA).
"Taiwan's progressive ban is part of a growing trend across Asia to end the brutal dog meat trade," stated Wendy Higgins with Humane Society International.
"Previously, the Animal Protection Act only covered the slaughter and sale of dog and cat meat, but this amendment specifically prohibiting the actual consumption of dog meat today is welcome," explained Jill Robinson, founder and CEO of Animals Asia Foundation.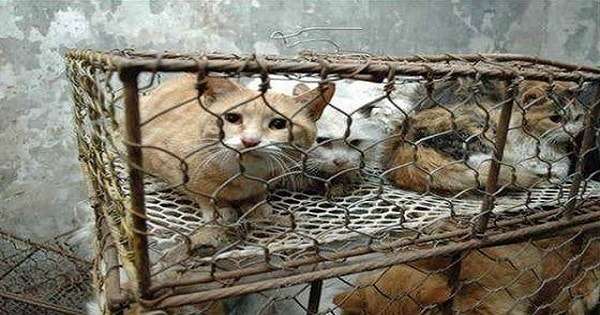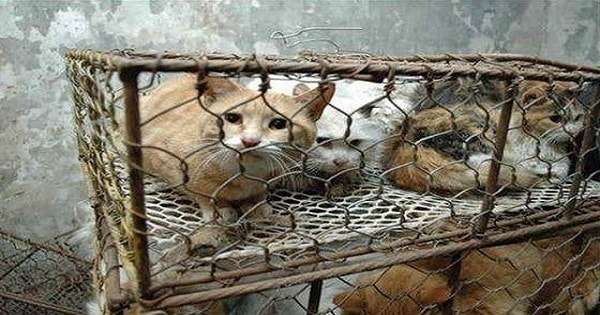 Individuals who continue to eat or trade dog or cat meat can now be fined between $1,640 and $8,200.
The amendment also bans "walking" the pet on a leash while being pulled by cars and motorcycles and raises the penalty for cruelty to animals.
Taiwan has also now doubled the maximum prison term for animal cruelty to two years and raised the fine up to $65,500 for any act that deliberately harms animals and results in mangled limbs, organ failure or death.
Violators of these new rules may also see their names, photos and crimes publicized, according to Taiwan's Central News Agency.
Taiwan's president, Tsai Ing-wen, who is a confirmed 'cat lady', was seen frequently posing with her two cats on the campaign trail. She also decided to adopt three retired guide dogs last year.
Many animal lovers pushed for the amendment after a string of shocking animal abuse cases.
Just last year, a video showing a group of military personnel beating up a dog, strangling it and tossing the body into the ocean sparked public protests. Taiwan's minister of defense apologized to the public for the incident.
Dog meat is consumed in numerous parts of Asia including China, the Philippines, Korea and Indonesia, according to Humane Society International.
Higgins stated that Taiwan's new law also sends "a strong signal" to China and South Korea where the dog meat trade remains and millions of dogs are brutally killed.
China has long been criticized for its annual dog meat festival in Yulin, southern China, where it is estimated that 10,000 dogs are slaughtered and served as meals.
However, Robinson explained there's growing opposition in China to the consumption of dog meat. A 2015 survey which was done by Animals Asia showed nearly half of the 3,221 people it asked believed that killing dogs or cats for consumption should be illegal.
"The public too are becoming increasingly sympathetic with the plight of dogs, recognizing the criminality behind the industry, the enormous benefits that dogs bring to society and the comfort they give to the families they belong to," she went on to say.
According to the English-language China Daily newspaper, there were in upwards of 100 million registered pets in China in 2015. Of that number, dogs and cats make up the majority.