ISRAEL – Passengers aboard a Ukraine International Airlines flight which landed in Tel Aviv's Ben Gurion International Airport on Tuesday night suffered a bit of a "furry delay". A lounging cat decided to rest on of all places … the runway leading to Terminal 3.
The landing began normally, but the Boeing aircraft then encountered the animal on its way to the Terminal-3 access road. The pilot stopped the plane a few meters before the cat and waited.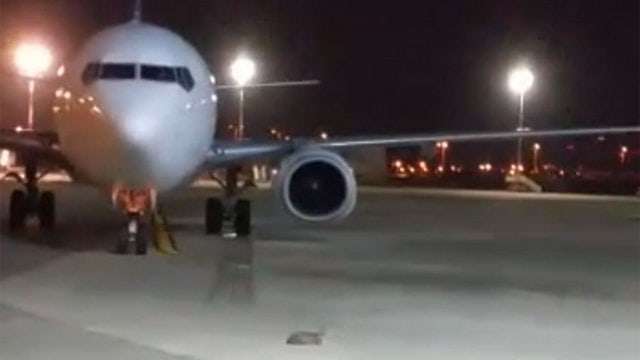 The pilot's attempt to encourage the animal to move along by flashing the plane's bright lights was unsuccessful.
Finally, a car from the Israel Airports Authority had to be dispatched to chase away the feline. The cat ran off, and according to airport employees, has not been spotted since.