Meet Kate the kitten, and Goldie, her Shi-Tzu adoptive mom and we're sure you'll agree after reading their heart-warming story that
they are meant to be together.
The sweet Shi-Tzu and kitten were both found by animal rescue officers after calls were made to the Anderson animal control about a dog barking near a creek bridge.
The dog had been not only protecting but also allowing the kitten to nurse from her!
They were taken to Anderson County P.A.W.S. where the dog continued to nurse and care for the tiny kitten!
Since they were rescued, the two have since found a great home that took both of them in.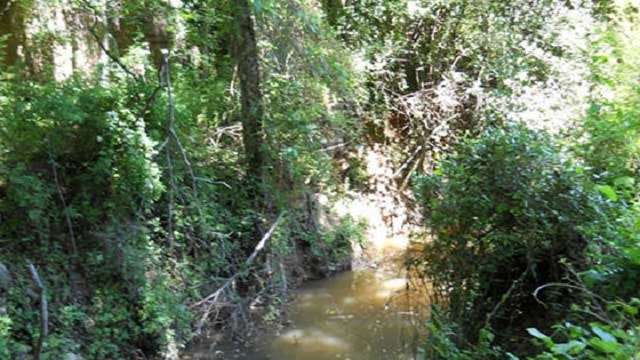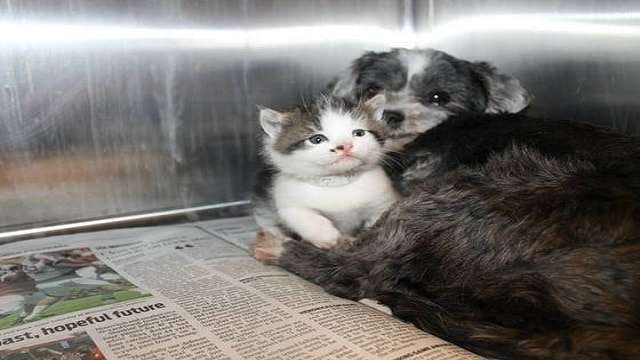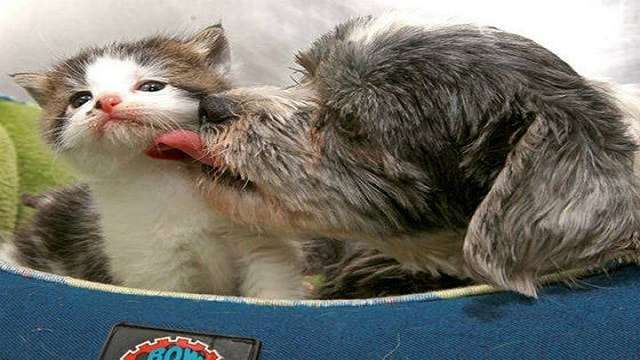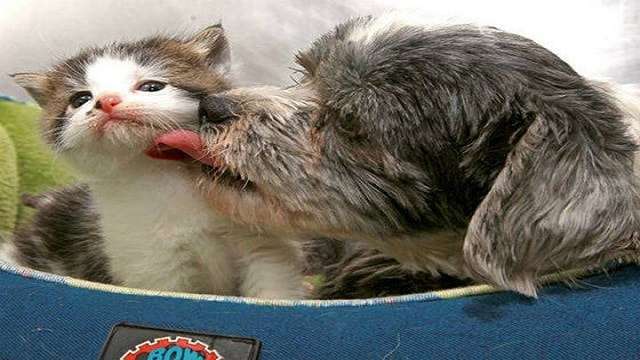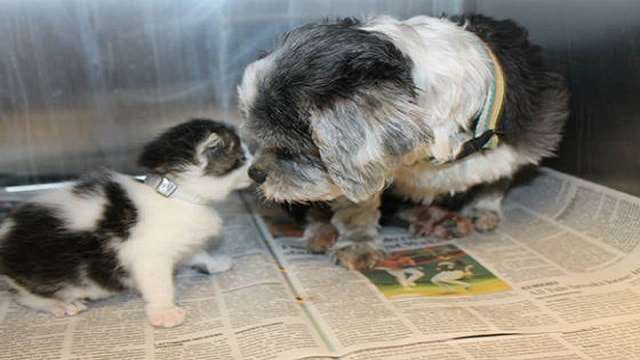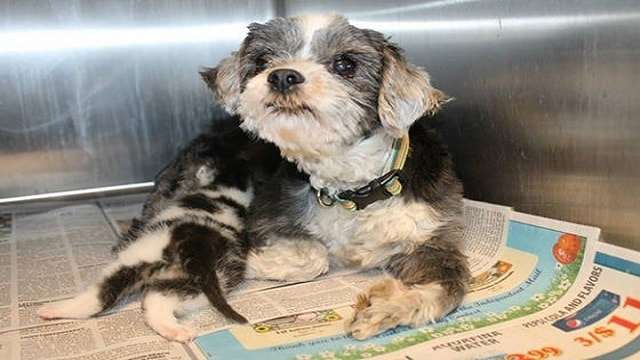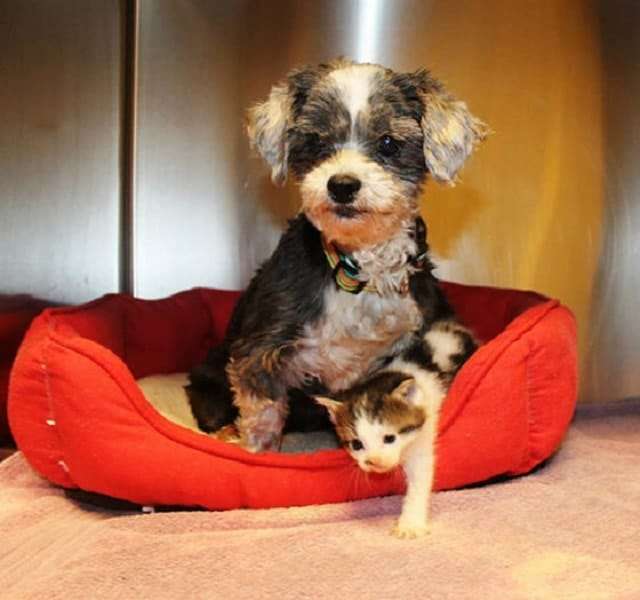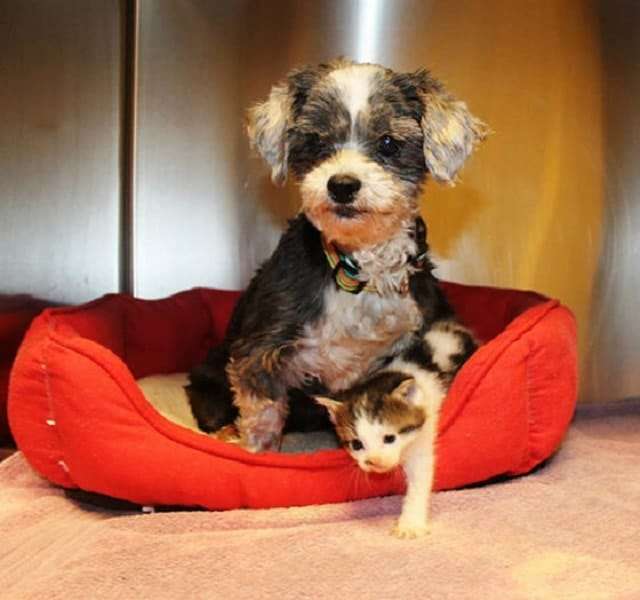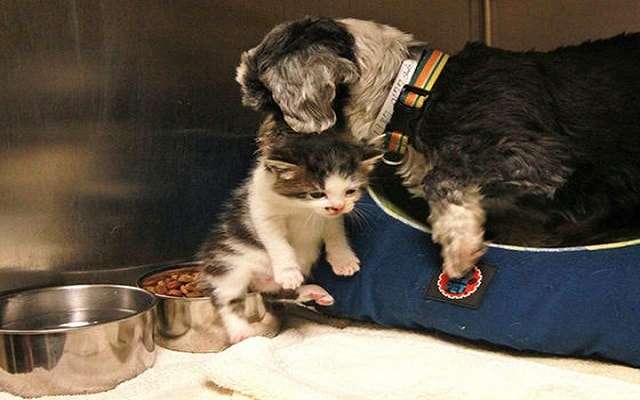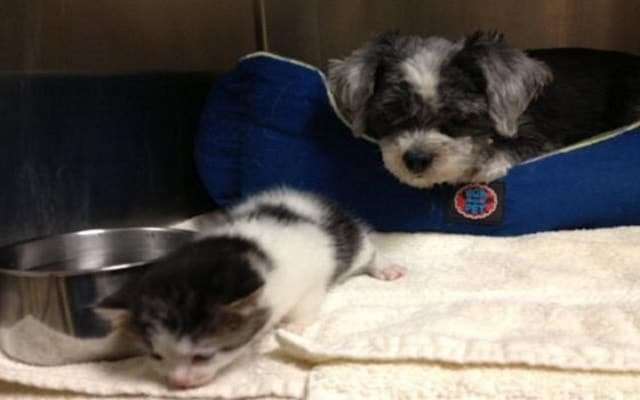 Source │ YouTube Video Source