DENVER, COLORADO – Almost a year ago, Cinder the cat was a tiny, helpless kitten who managed to get herself trapped in a wall for at least five days.
Lynn Kuschke was the only person who heard a kitten crying in her office which is close to East Colfax Avenue and Clinton Street.
She and her husband both searched the basement with flashlights and iPhones and found nothing.
Lynn even crawled on her hands and knees and but couldn't locate the kitten.
She was meeting with some clients when her husband called her saying that he had found a tiny gray kitten covered in dust and dirt.
The kitten likely came through a wall of the business, which was undergoing some remodeling at the time. There was a small hole outside the wall where the kitten must have crawled through.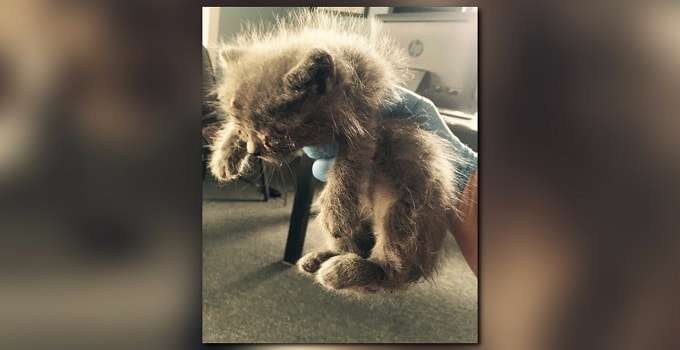 Naturally, Lynn kept the cat and decided to name her Cinder.
She says Cinder is quite popular now after being in the news a year ago. Lynn says Cinder was so small when they found her that she ended up taking her everywhere they went, even putting her in a purse like a puppy.
People at Lynn's local King Soopers absolutely love her and workers at the bank want to take her home with them.
Cinder, whose nickname is "Crazy Eyes" because her eyes are always wide and curious, has since grown into a happy, loved cat. She loves to run, play, climb and she even "bark" at birds. Cinder is even tech-savvy and loves to play some of the cat-themed games.