The box was labeled with:
"Kittens, 5 weeks old today"
They found a box which had been discarded labelled 5-week-old kittens inside. When they opened the box, they were surprised by what they saw.
A family of four were found in this large box … the mama cat and her three kittens.
Cats Protection Bridgend Adoption Centre writes: "This lovely mum and her kittens were abandoned in a box in Church Village a couple of weeks ago. They are doing very well in our care. We have called the kittens Pumpkin, Trick and Treat, they are all adorable."
Fortunately, the kittens and their mama are doing quite well. There are two tabby kittens and one little tuxedo kitten.
Pocus is a very sweet and good mama to her babies. This family of four are all waiting to find the forever loving homes they so deserve.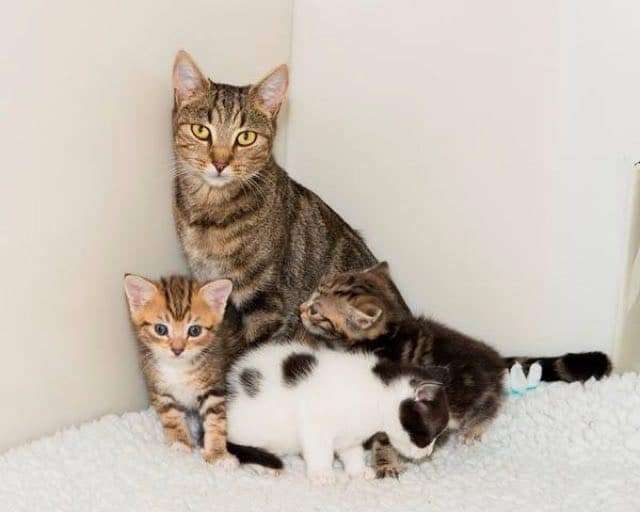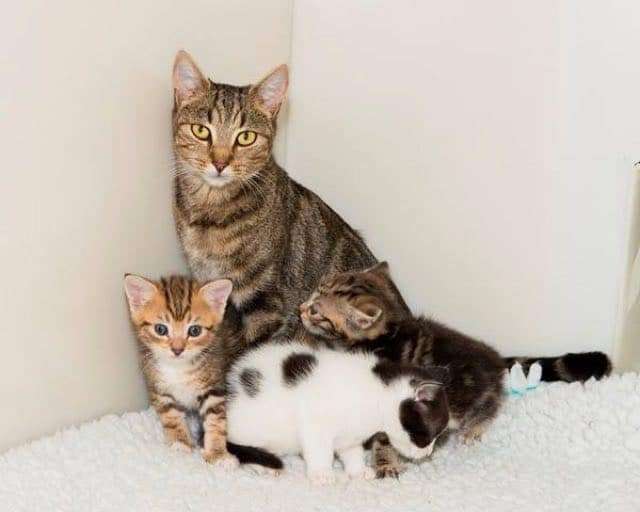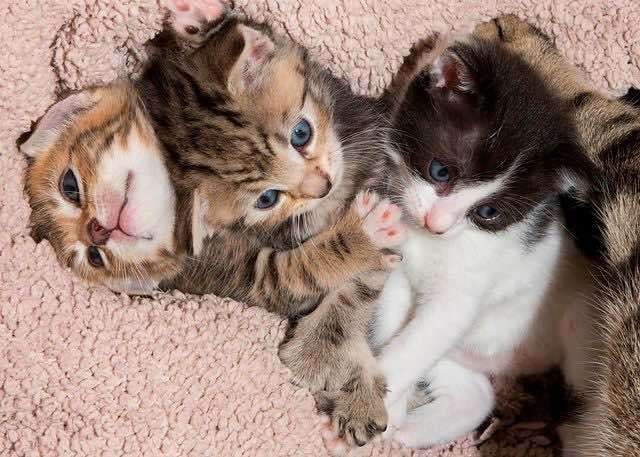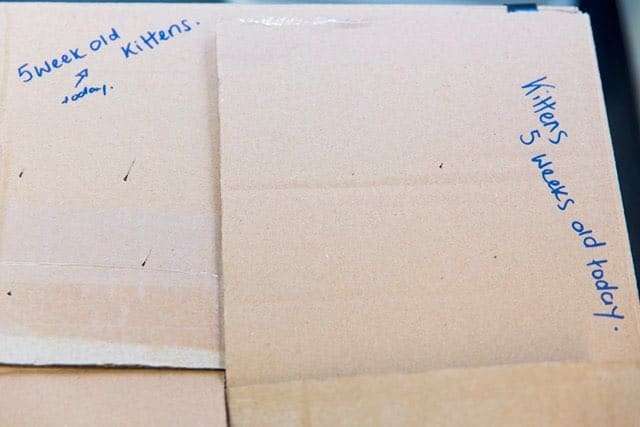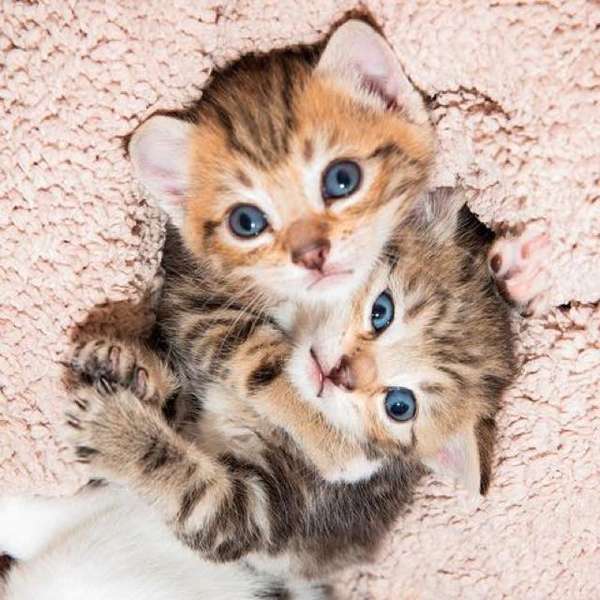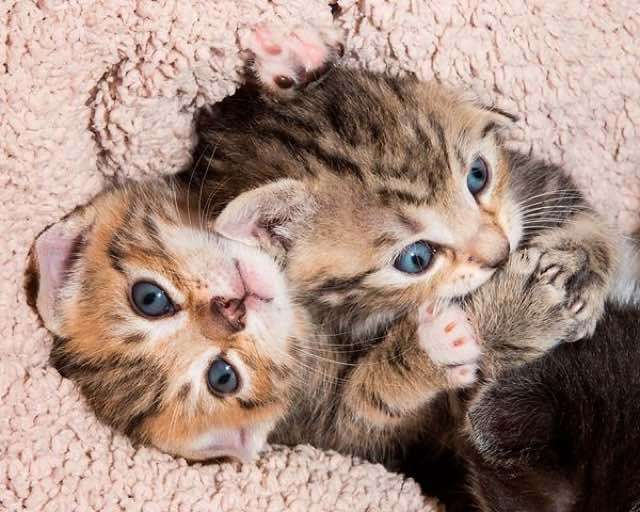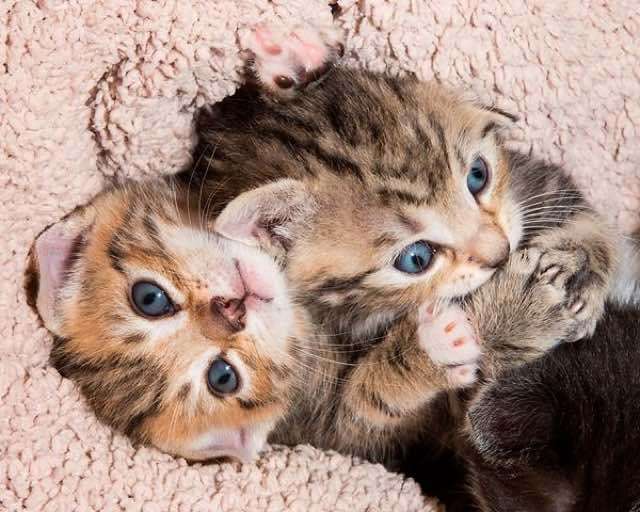 More info: Cats Protection Bridgend Adoption Centre (UK) | Facebook