Francis is a tiny 3-year old kitten who was recently rescued from the street. The problem with Francis was that he was too small – he could fit in a spoon! No one believed Francis will pull through, yet the kitty was determined to survive and eventually did.
Francis was brought by his rescuers to the NOVA cat clinic, where he was diagnosed with heart murmur and hormone deficiency. It was clear that the kitten would need special foster care to pull through, so the staff immediately contacted Ellen Carozza.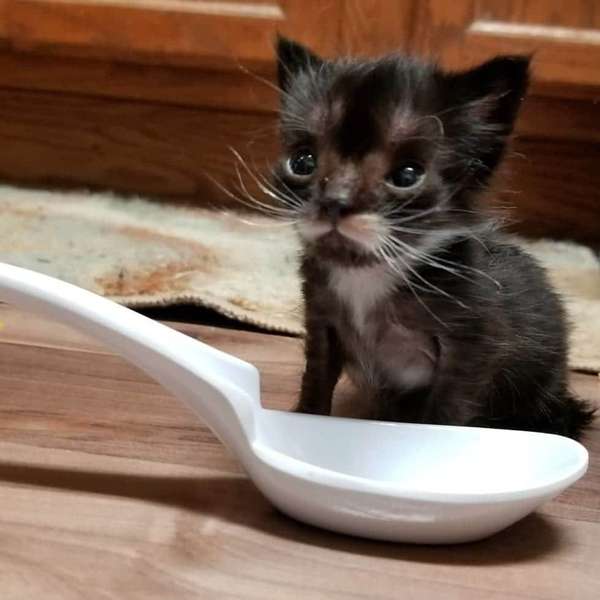 Ellen is a bit of a specialist for these cases. The vet technician has fostered a number of cats over the years and fell in love with Francis on first sight. The kitty didn't waste time to settle in her home as well. It soon became pretty vocal and loved cuddling with his foster mum.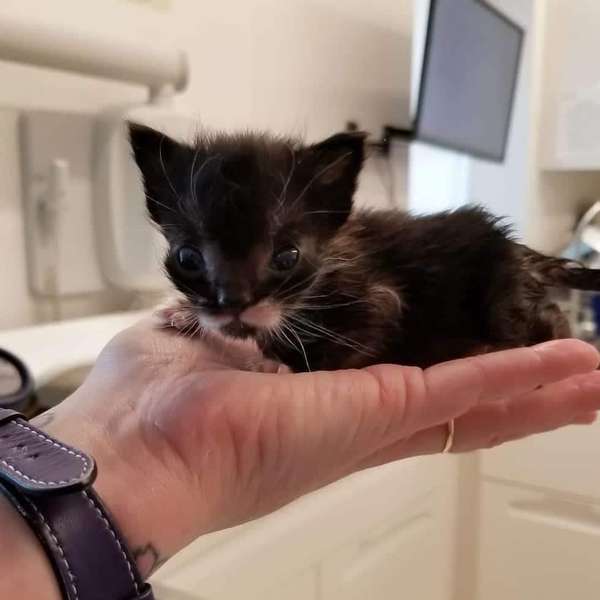 He was still tiny, however, so Ellen was constantly worried about its frail state. As she explains, things were tense during the first week, but as time passed, Francis grew stronger. The kitten started growing by the day, giving Ellen much-needed relief.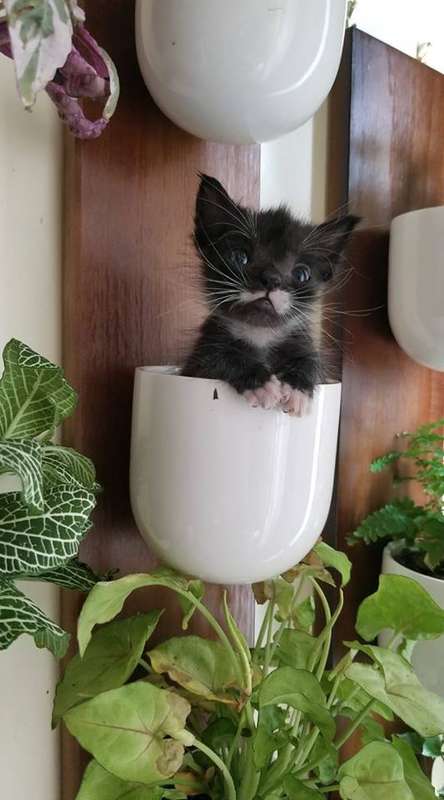 Ellen thinks that Francis never considered himself small. He's an independent cat who acts like all cats do, without realizing his obvious disadvantages.
After a few months at Ellen's, she decided it was time for him to look for a new home. It didn't take long for her to find perfect parents. She made an adoption ceremony for a cute couple, and they couldn't wait to take him home.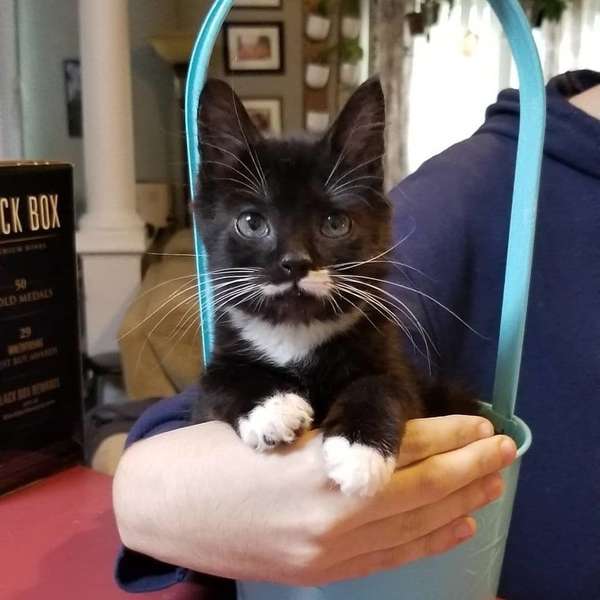 Even though he's smaller than a regular cat, Francis doesn't let it stop him from doing everything he wants. Way to go, cat!