SODDY DAISY, TENNESSEE. — The Hamilton County chapter of the Humane Educational Society (HES) is now asking for the public's help finding the person who threw two kittens out of a moving vehicle on Clay Hill Drive in Soddy Daisy.
One of the kittens managed to run off, and the second, now named Pixel, suffered major injuries.
The HES says Animal Protection Officers got a call on Saturday from the family of a 12-year-old girl who just happened to be playing nearby, when she saw the kittens fly from a blue pickup truck.
The girl screamed, and her mother rushed outside just in time to see the vehicle speeding away.
The HES says one of the kittens was not injured but ran off before HES Animal Protection Officers arrived. Pixel, the second kitten, was not so lucky.
Pixel has an avulsion where his face smashed into and scraped the hard pavement as he was thrown from the vehicle.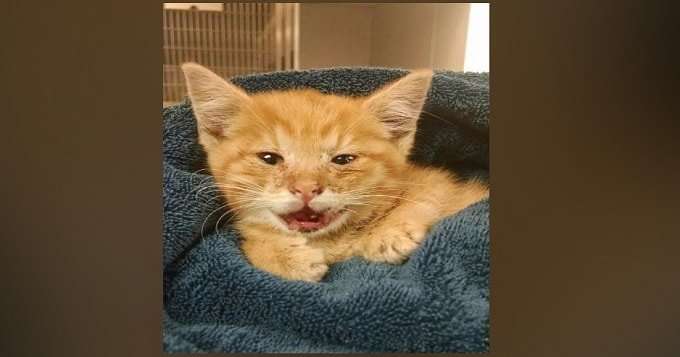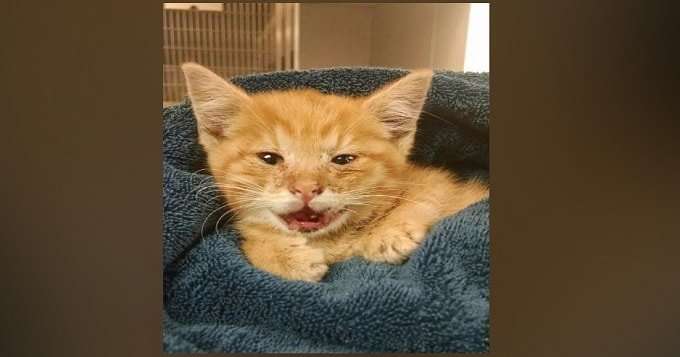 The HES stated when officers arrived Pixel was in bad shape. A flap of skin hung loosely from his jaw which exposed the bone. He was immediately rushed to a local vet for immediate care.
Veterinary staff believe with antibiotics and daily cleaning and flushing of the wound, Pixel will indeed be able to heal without requiring surgery.
The HES says Pixel is just about eight weeks old and weighs just under a pound.
HES is asking for the public's help to find the person or people who are responsible for this heinous act.
The HES says that unfortunately, HES staff deals with situations like this far too often and say they want to see the individual(s) held accountable for their deplorable actions.
If you yourself have any information regarding this incident, please contact an HES Animal Protection Officer at 423.624.5302 x232.
HES is also asking for donations to help treat all of Pixel's medical needs.
Staff is currently giving Pixel the opportunity to heal completely on his own, but, considering the severity of his injury, Pixel may still require some surgery in order to fully recover.
The second kitten ran off after it was thrown from the truck, but was later located and luckily, did not have any injuries at all.