This is one kitty who absolutely does NOT like being spied on!
"Signed into my security camera to see what Neo was up to while I was out of town. He wasn't pleased," NandoMusicNet noted on reddit. "I was controlling the camera remotely. It can pan around the room. I was scanning the area and he must've heard it moving. Then he hit it with his laser eyes."
"Hmmm. What's that"?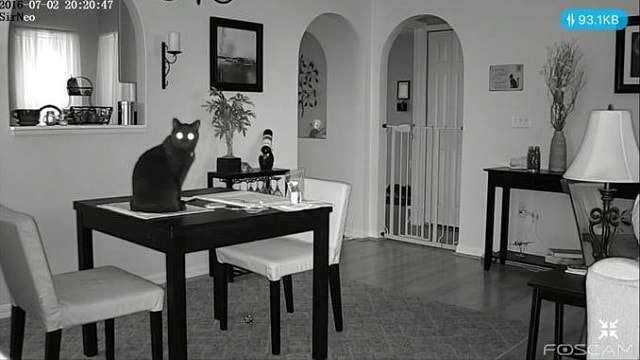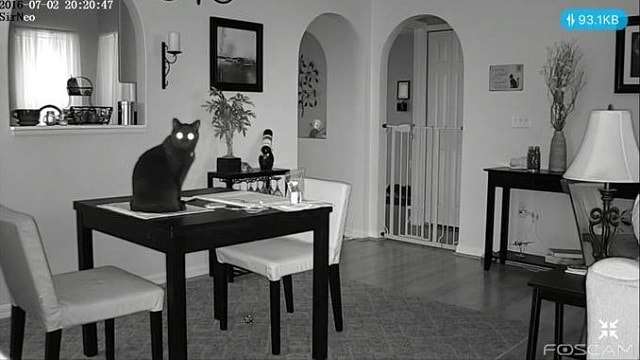 "Oh, I get it. I'm being watched"!
"Here's a good shot of my butt hole for you"!
"You pervert"!