CALIFORNIA – With all thanks going to California City Fire Rescue, two kittens are now safe and sound.
Firefighters battled heavy smoke and flames which were coming from a mobile home at 171 Camp Fire Drive Sunday evening.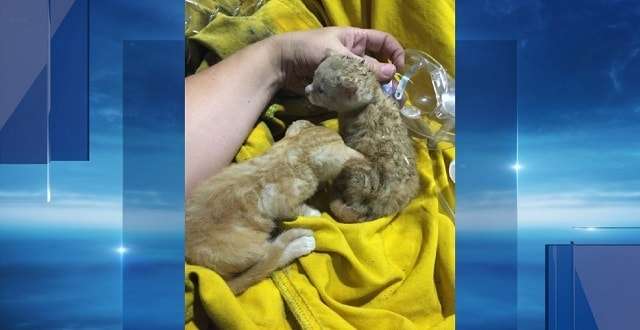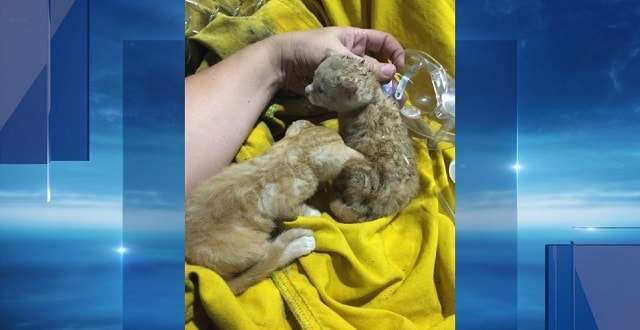 About 75 percent of the structure suffered major damage and the actual cause of the fire is still under investigation.
They didn't find any people in the residence at all, but the kittens were found near the fire suffering from burns and smoke inhalation.
Firefighters Ozzy Guerrero and Jonathan Mielkus were able to successfully give the two kittens medical attention and get them to safety.
On Monday, the kittens were transferred over to an animal rescue group that will take care of them until they are old enough to be adopted.
If you are interested in adopting one or both of the kittens, call California City Animal Control at 760-373-8606.