Christina Hamlett just happened to be driving down the highway in Virginia when she spotted something small and furry lying right on the side of the road.
She immediately knew it was a poor helpless kitten and she rushed to the rescue.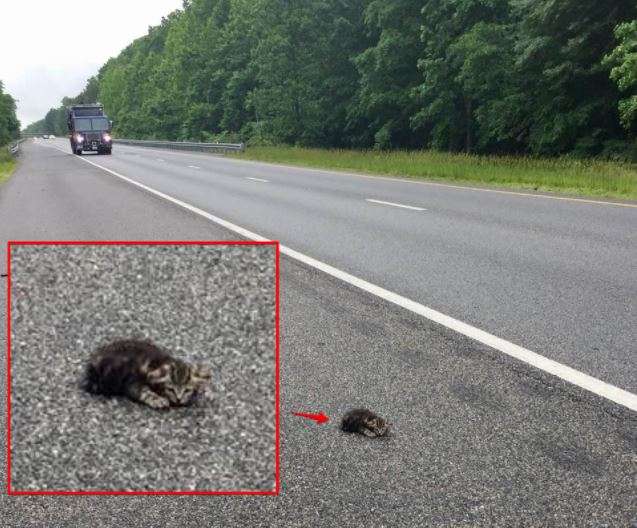 She quickly decided to turn into the Authorized Vehicle Only area as she believed this was an emergency, however, she still got a ticket.
Of course, no ticket was going to get in her way, however, and she was determined to be the hero this kitten so desperately needed.
"I circled back and low and behold, the kitty was alive… We think he was thrown because he suffered from a head trauma," Christina explained to Love Meow.
She scooped the wee one up and wrapped him up in a towel, and in that very instant, the kitten realized that everything was going to be okay.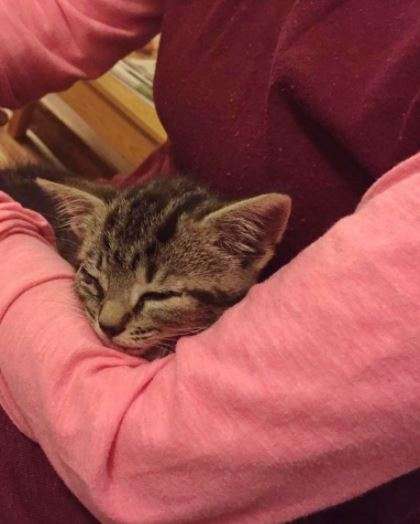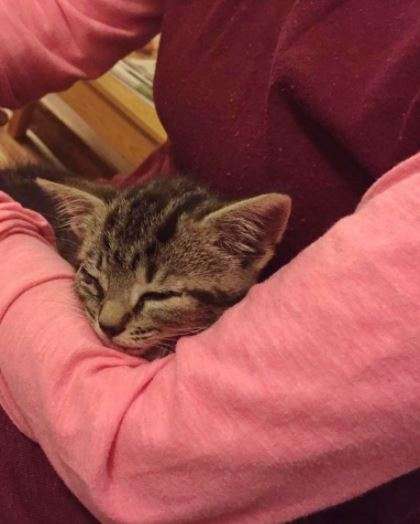 The kitty has been named, aptly: "Lucky".
Lucky was taken over to see a vet and was immediately treated for his injuries.
Just about two weeks later and Lucky was fully recovered!
"He's doing great! A good friend of mine (from St. Francis Humane Association) is taking really good care of him," Christina stated to Love Meow.
Lucky is currently learning to love and trust again. Thanks to Christina, Lucky is a typical happy and playful kitten.
He will remain in foster care and he can't wait to move into his forever home!
All thanks to an angel named Christina, this little guy got his second chance.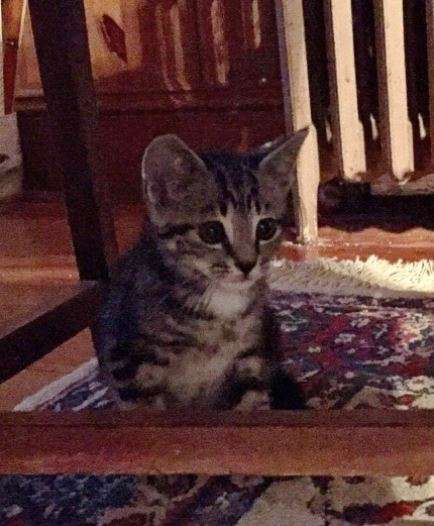 And as far as the ticket is concerned, one can only hope the courts dismiss the charge.
Photo credits: Christina Hamlett │ via: LoveMeow