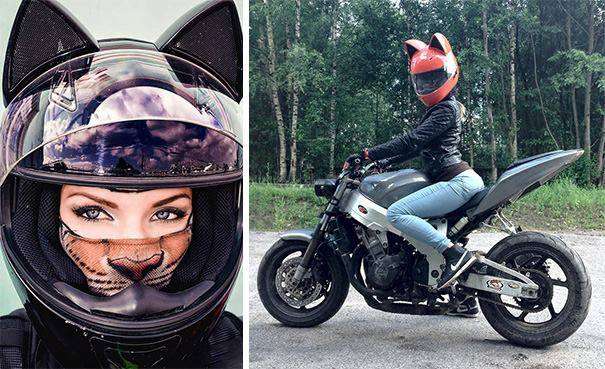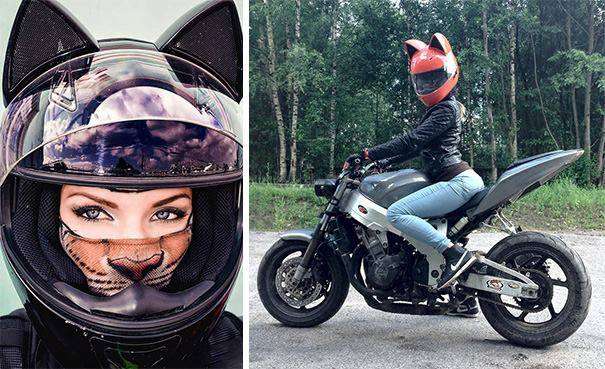 And so, cats are continuing on their quest to rule the world, and this time they aim to stop traffic with their cuteness.
This stunning collection of headgear, called Neko Helmets, or "Cat Helmets", comes in an array of 12 different designs, all featuring an adorable set of cat ears and a variety of color combinations.
The helmets were created by a Russian company called Nitrinos motostudio, who first unleashed their feline designs at a festival of Japanese culture back in 2011. Since then, they've developed four custom-made styles which range from all the basic colour types through to more bold, printed varieties.
Single-colour helmets, featuring either a gloss or matte finish, retail for approximately US$495
This yellow design is just perfect for cosplaying as Celty Sturluson, who wears this exact helmet in the popular light novel series Durarara!!. Also known as "The Headless Rider", Sturluson is a fairy from Ireland who came to Japan in search of her own head which was stolen.
The tri-colour model, which is a bit more pricey at $590, incorporates any three colours of your choosing, which makes it a perfect way to match your helmet with your outfit.
While the designs look just amazing, they also have comfort in mind by providing double ventilation and a removable 100% polyester lining. In case of an accident, the fibreglass ears detach without any structural damage to the body of the helmet, and the shape won't generate any additional resistance at speeds of up to 100 kilometres (62 miles) per hour.
Each helmet weighs about 1.78 kilograms (3.9 pounds.)
For the full traffic-stopping effect, the company also offers a special "aerography" design, which creates complex patterns on the body of the helmet and the visor if requested.
These designs take a little longer to perfect, but with this service they're able to create your own personal design from any picture or photograph which you provide. This means you'll be able to protect your head while looking like your own cat or even an anime character like Hello Kitty!
All helmets are made to order within about three weeks, with worldwide delivery provided via EMS delivery service. To see out their full range, visit their website here for more details.
Source: Cupo
Top Image: Nitrinos
Insert Images: Nitrinos